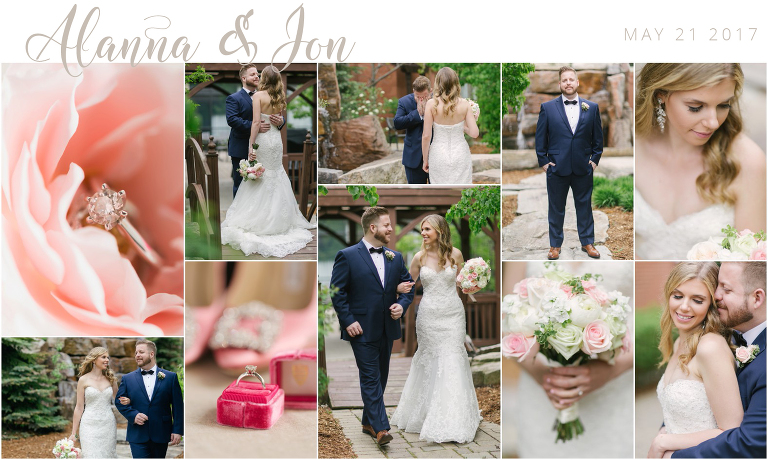 She took his breath away when he jumped out the limo. He shouted "of course I do" during the ceremony. They danced surrounded by the bubbles he blew on the dance floor. Caleb (Age, 5) had the best day at Alanna & Jon's Ancaster wedding last week. Thankfully, so did the bride and groom.
Oh you guys! These two handled the build up to this day (with it's hurdles, distance and weather forecasts) like absolute champs and wow…was the day worth the wait! Across long distance, while Jon has been working in Alberta and Alanna has been studying nursing here in Ontario, the wedding plans began early last year after a proposal story that only Jon can tell best! The day finally arrived, along with a little bit of rain, and their hotel rooms filled with wedding-day frenzy and lots of fun. But Alanna & Jon? They just calmly coasted through it all…snuggling, smiling, soaking it all up…and shedding a few happy tears along the way.
Mr & Mrs Curley, congratulations! I wish you a lifetime longer of holding the hands of your best friend, of dancing through the storms and remembering those promises. But mostly, I wish you many days of happy celebrations that end with eating tiny donuts and smooching in the moonlight!
As always, huge thanks to my wonderful second shooter Caroline and the following wedding suppliers:
Make up: Beautified by Renee | Hair: Albert Snow (stylist Sokie, @sokiestylist) | Tiny Tom Donuts | Flowers: Edna Miller |Flair bartenders