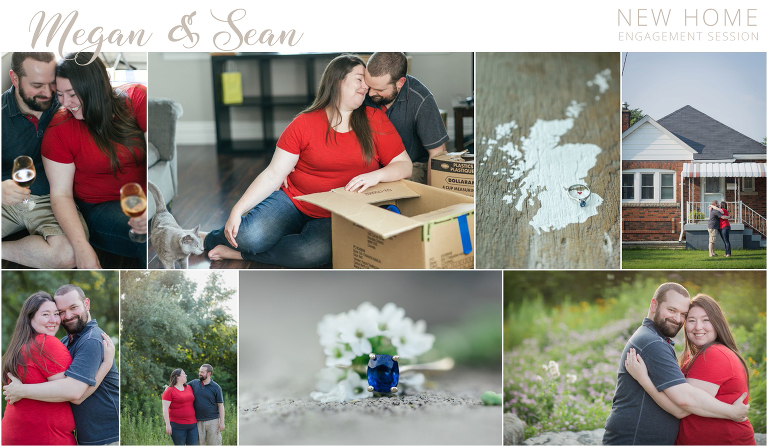 Firstly, I am SO happy we decided to post-pone this shoot thanks to crummy weather…because we then got lucky with dates and I couldn't love this new home engagement session more.
Secondly, I always say it's THE biggest compliment when another photographer reaches out to me to document their wedding. Slightly nerve-wracking I won't lie, but also so, so special!
Over the last year and a bit, Megan and I have flown quick, excited emails back and forth, met up for much-longer-than-usual coffee chats and planned all things photography, light and family shot lists for her and Sean to say yes to their forever at her parent's property this weekend. And just like that, here we are just one sleep away from all the fun! You guys, I'm so excited.
Megan warms up a room instantly and has a laugh I totally adore. And Sean, within seconds of stepping into the same room as her, brings out that laugh right out. These two are down-to-earth fantastic and their Scottish trip, calamari-ring engagement story is one you've just gotta hear in person.
See you tomorrow you two! I absolutely cannot wait to tell the story of your day.
xx