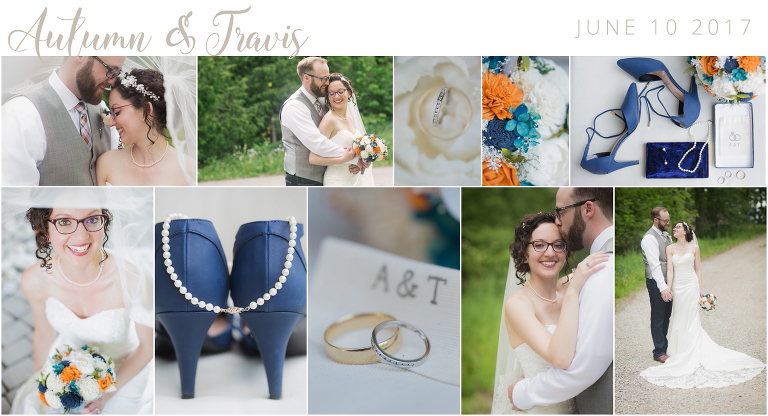 Two years, 11 months and 12 days: the exact number of days Autumn & Travis spent counting down to the Orangeville wedding and their chance to say yes to the start of their adventure as Mr & Mrs.  But more specifically, the number of days I kinda wish I could spend with these two and their incredible village of people.
From the moment I arrived, greeted by Autumn's dad Todd (who could seriously compete for the proudest Father of the Bride award) to the moment the moms tried to convince me to stay and enjoy the party, this was just one of the most genuine, heart-warming celebrations.  (With one of the most enthusiastic, hilarious bridal parties to boot, too!)
Mr & Mrs Wilson, congratulations! I normally wish a lifetime of love and laughter but you guys have something even better: the best examples of long-time love right at your fingertips! Watching all the couples still standing during your reception game covered me in goosebumps but watching your Grandparents, who have clocked up 64 whole years of love, take to the dance floor like it was their first time out there, will forever be a favourite reminder to me of what really matters.
Thank you for sharing your story with me! (& special thanks also to Jess for being my right hand gal for the day).
xx